The Naturopathic doctor, Dr. David K. Shefrin, behind Nature's Naturopathic® has been practicing natural medicine for over 40 years. Since 1993, Dr. David Shefrin, ND has operated Bezwecken®, Inc., a successful professionals-only dietary supplement and cosmetics company.
Dr. Shefrin is an advocate of the patient-practitioner relationship. He strongly believes that women will receive the best results through the support and guidance of a licensed healthcare practitioner. He recommends all women to seek medical advice first, but he also knows most women are not for their vaginal dryness, a normal but uncomfortable symptom of menopause. This is why he has created this website. To educate women and for them to learn about ReNewed™ DHEA Vaginal Suppositories.
David K. Shefrin, N.D., owner of Bezwecken and Nature's Naturopathic, is a lecturer, practitioner and formulator who has helped thousands of healthcare professionals become more knowledgeable and confident in treating women's healthcare needs.
With over 40 years of experience in natural medicine, Dr. Shefrin has developed effective formulas that deliver consistent results. David K. Shefrin, N.D. earned his naturopathic medical degree from the National University of Natural Medicine (NUNM) in Portland, Oregon in 1975 after completing his premed studies at the University of California at Davis. Following graduation from NUNM, Dr. Shefrin furthered his postgraduate studies where he honed his knowledge of homeopathic medicine. From 1988-1994, Dr. Shefrin was an instructor at NUNM. He also owned a private clinic where he practiced natural medicine.
In 1991, after many years of successful practice, Dr. Shefrin established Bezwecken, Inc., in order to provide licensed healthcare practitioners with dietary supplement and cosmetics that would provide effective and consistent results for their direct patients. Bezwecken's products are unmatched in the industry and have established a loyal following of practitioners. For this reason, Bezwecken® is now celebrating over 27 years of excellence in the industry.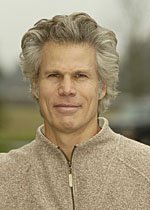 Awards and Recognition
Bezwecken was awarded the first "2001 Corporation of the Year" Award by the American Association of Naturopathic Physicians in Tucson, Arizona. Bezwecken is a current partner of "1,000 Friends of NUNM" and a sponsor of NUNM's Residency Program.
Dr. Shefrin is a member of the Founder's Club of the American Association of Naturopathic Physicians. He was awarded the Presidential Award and presidential citation from the American Association of Naturopathic Physicians. Dr. Shefrin served as the Chairman of the Board for the Arizona based Southwest College of Naturopathic Medicine and Health Sciences. In 2001 was awarded, one of only three, National University of Naturopathic Medicine Presidential Medallion for heroic leadership and philanthropy in naturopathic medicine, education and entrepreneurism. In 2005, Dr. Shefrin was awarded the 3rd honorary doctorate given in over 50 years from the National University of Natural Medicine (NUNM).
Nature's Naturopathic® is committed to quality products, not mass volume. ReNewed™ Vaginal Suppositories is the first product developed under the Nature's Naturopathic® brand name. Let us know of your interest in additional products for the mature female.